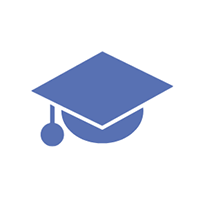 Felix R.
Private tutor in Santa Ana, CA
Education
Sophomore, Biology major at Santa Ana College.
Experience
My mom used to take care of a junior high school student and I used to tutor him in Mathematics, Spanish and English. My qualifications for tutoring in English and Spanish are very high. I was raised up in a spanish speaking family and my dad was in the United States Armed Forces so I acquired the ability to speak, read and write both languages english and spanish. I come from Puerto Rico which is a U.S. Territory, therefore, it was a requirement to take both languages since first grade in elementary school until I graduated from high school. I love to teach kids, I love to learn. I have the ability to not lose my patience when I tutor. I believe everyone has a different way to understand every subject and I always try to teach them in the way they can understand or that it is easier for them to learn. I took tutoring when I was in junior high school and when I was in high school and it helped me a lot in school. I would just love to do the same with other students, to help them pass through school with a higher grade and give them the confidence they need to keep on going they have the capacity to learn but they just need to learn the subjects the way they see them.
Availability
Mon/Wed/Fri at any time, Tues/Thurs in the morning, Weekends after 3PM
Can Meet
Up to 5 minutes away for no additional charge
Hobbies
I am a musician, I love to just pass my time playing music and listening to it and analyze what I would do to make it sound even better. I am really dedicated to anything that has to do with music, math or any science. If I am not doing any of those it means that I am learning languages. I love to experience different cultures and of course every culture has their own language or dialect then I decided to learn different languages. I am learning greek, hebrew and japanese too.
Show More
Inquire About This Tutor
Thanks!
Most tutors respond within 48 hours.
Feel free to contact other tutors while you wait.